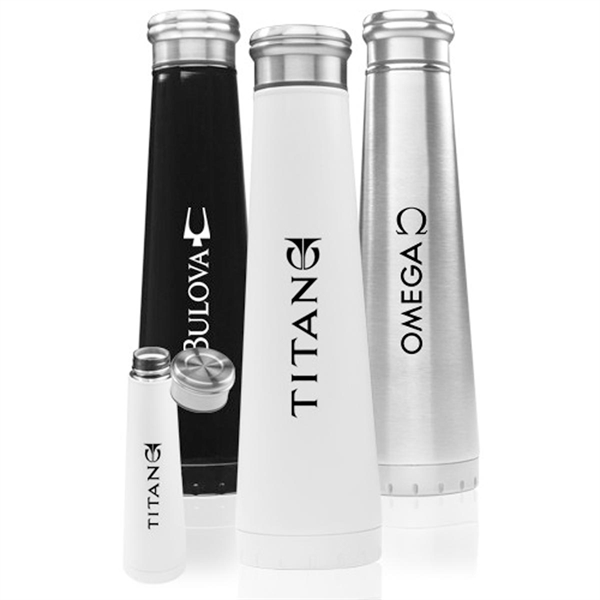 Promote your business with re-usable water bottles. Imprint your company logo on them to impress your customers. Water bottles are valuable promotional items that get used, not thrown out. And you want your customers to get use out of your promo items. They will keep them longer.
Ninety-one percent of consumers say a promotional product's usefulness is the number one reason to keep it.*
Six in 10 consumers keep promotional items for up to two years.*
There is a wide variety of water bottles to choose from; Â water bottles with infusers to colorful plastic biker bottles to collapsible bottles with carabiner clips, to stainless steel vacuum insulated styles. Promotional products work. Show your customers you care with imprinted water bottle for them this summer!
*sageworld.com
---