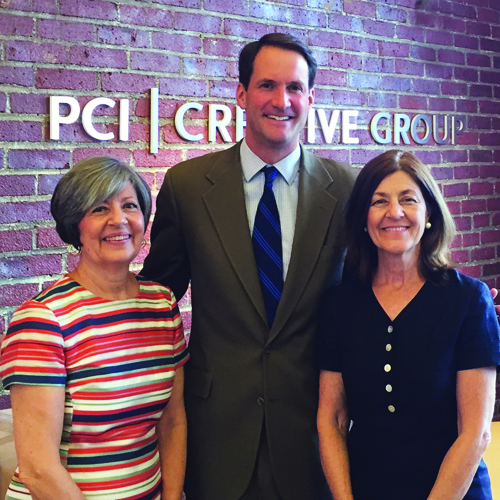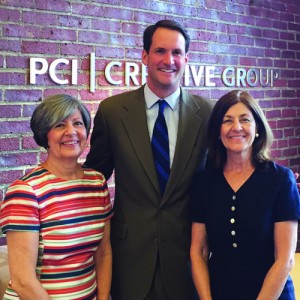 Anne Chiapetta and Mary Ferrara, principals of PCI Creative Group, LLC received a visit from Congressman Himes on August 28th. The Congressman knew of the company through their involvement with WBDC, the Women's Business Development Council, and the work they have done with the organization. As a women-owned small business, the Congressman believes these voices are not always heard and don't have the opportunities to have a presence in Washington DC, so he finds time to meet with companies such as PCI Creative Group when his schedule allows. "It was an honor to be noticed for our achievements as a small business and to be recognized for the contributions we make to the local economy", said Mary Ferrara.
He toured the PCI offices and spent time learning more about their cross media marketing services, including image and branding, print and web design, digital printing and branded items, and how they put together those services to help clients communicate with their audience. They discussed digital marketing, the importance of databases and how important it is to personalize each message to the recipient through multiple communication channels.
In addition, they discussed challenges to small businesses – changes in health care, finding and competing against large companies for good employees and doing business with the state of Connecticut. "Our business challenges are different than large corporations, and hope conversations like this one with Congressman Himes will make a difference in Washington," said Anne Chiapetta.
---